Big parties and special events are great fun, and they provide us with some of our best memories. However, for the person organising them they can be very stressful. It is not easy to make sure the food is just right and that everyone goes home full and content. Luckily, at Hog Roast Shaftesbury we can help take this burden off your shoulders. When it comes to catering for your event, you will end up with happy partygoers with great memories of your big event.
All of our menus are tailored to meet your needs. You tell us how many people are attending, and we work out how much food you will need to send everyone home happy and full. Our platters include vegetarian options, Chinese, Mediterranean and Indian food as well as a range of luxury food items. You tell us what you want and we provide it.
Worry Free Catering for All Events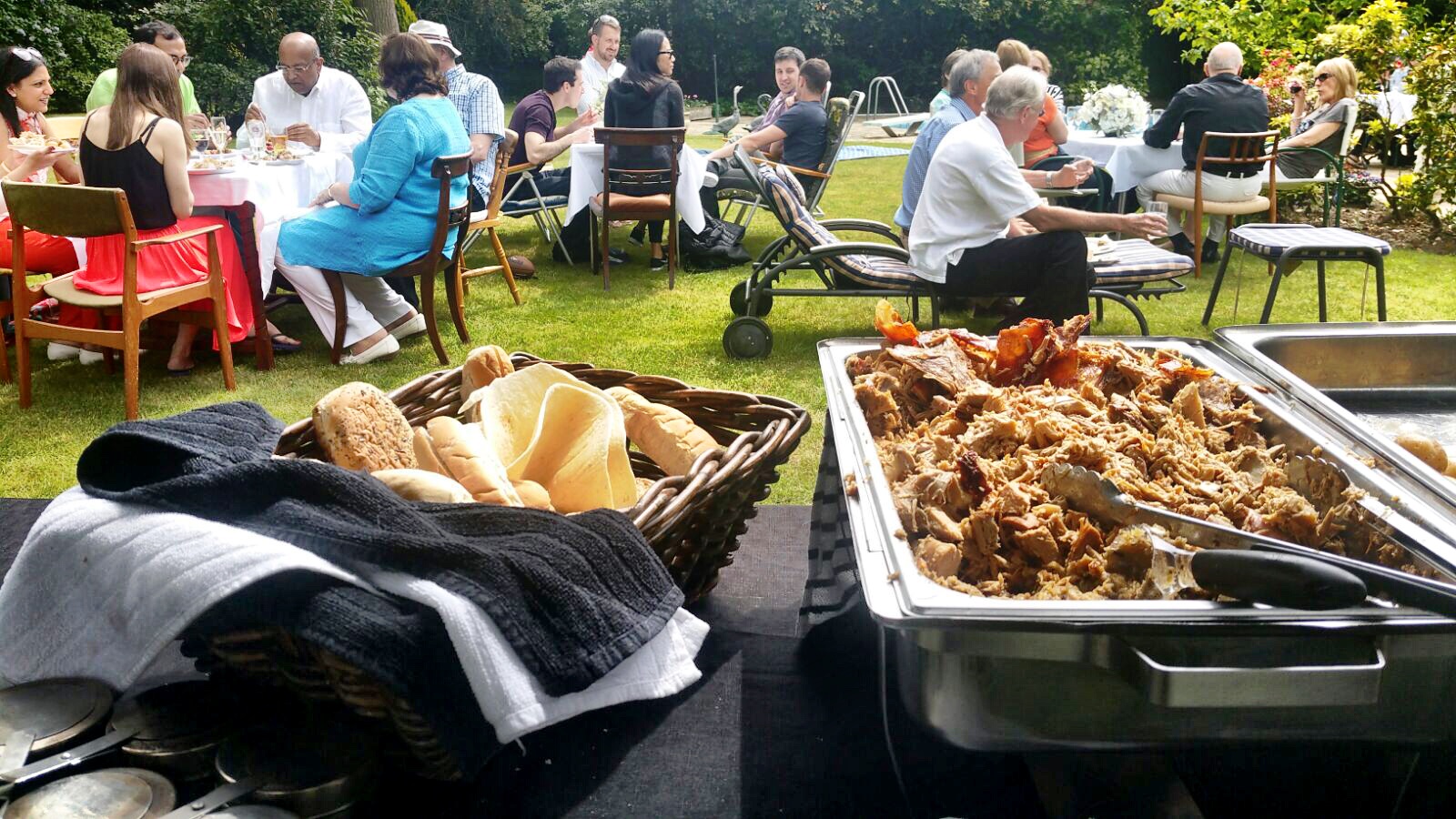 Locals may well have heard about or even smelled our delicious hog and spit roasts when they're cooking away on someone's patio, in a pub garden or even in a remote location. Hog Roast Shaftesbury can cook you our delicious food just about anywhere in Dorset or beyond, as we are located all over the UK. Our hog roasting machines are powered by gas, so we can cook with them in just about any location that you have in mind, and they're not just for roasting hogs, either.
Our chefs have designed a range of menus to suit a number of tastes. As well as a fantastic roasting hog that fills the air with an amazing aroma, you can also order a range of party food platters. We use the best ingredients to produce food that looks and tastes fantastic.
On the day, our team arrives early to set up the hog roast machine or barbecue. All food is cooked and prepared to a schedule, which ensures that everything is ready when you want it to be served. The buffet is laid out on tables that we provide so you do not have to worry about a thing and can enjoy mingling with your guests.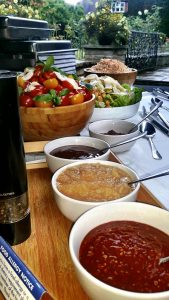 While hog roasts are close to our heart here at Hog Roast Shaftesbury, we can spit-roast other animals or poultry for your special occasion, help you to put together a menu of several courses, welcome canapés and champers served by waiters and we can even provide you with lots of options for those guests on special diets. From vegetarian to vegan or gluten-free, or anything else that you might need catering, with advance notice, we can ensure all of your guests can enjoy our culinary delights.
We have over ten years experience, so when you ask us to cater for your special event you know everything will be perfect.
Hog Roast Machine Hire by the Day
For those who prefer to offer guests food prepared by the host we can also lease out our hog roast machines. You can either cook a hog sourced yourself or let us provide you with a locally-sourced free-range hog. Our hire packages allow you to really impress your guests with your very own perfectly cooked hog with delicious crispy crackling.
Our machine hire includes a very convenient delivery and collection service from our very own chef. You therefore have the opportunity to ask our chef any questions you may have about rustling up a fantastic roast. After a few hints and tips you will be leaving your guests amazed.
Call us today to get a quote. Use us and we guarantee you will wow your guests with great food.