Shaftesbury's Number One Hog Roast Company
The Hog Roast Shaftesbury team are here to meet all of your mobile event catering needs in Shaftesbury and treat you to the best hog roast in this part of Dorset. Our irresistible hog roasts are second to none and the diverse catering packages that we also offer make us the perfect catering company for any occasion in Shaftesbury. When we are catering for an event, we handle everything down to the smallest detail. From designing your menu and preparing and serving your food, to going the extra mile to accommodate your guests and taking care of cleaning up after the event, you can leave everything to us and focus on enjoying your day.
Classic Hog Roasts With A Modern Twist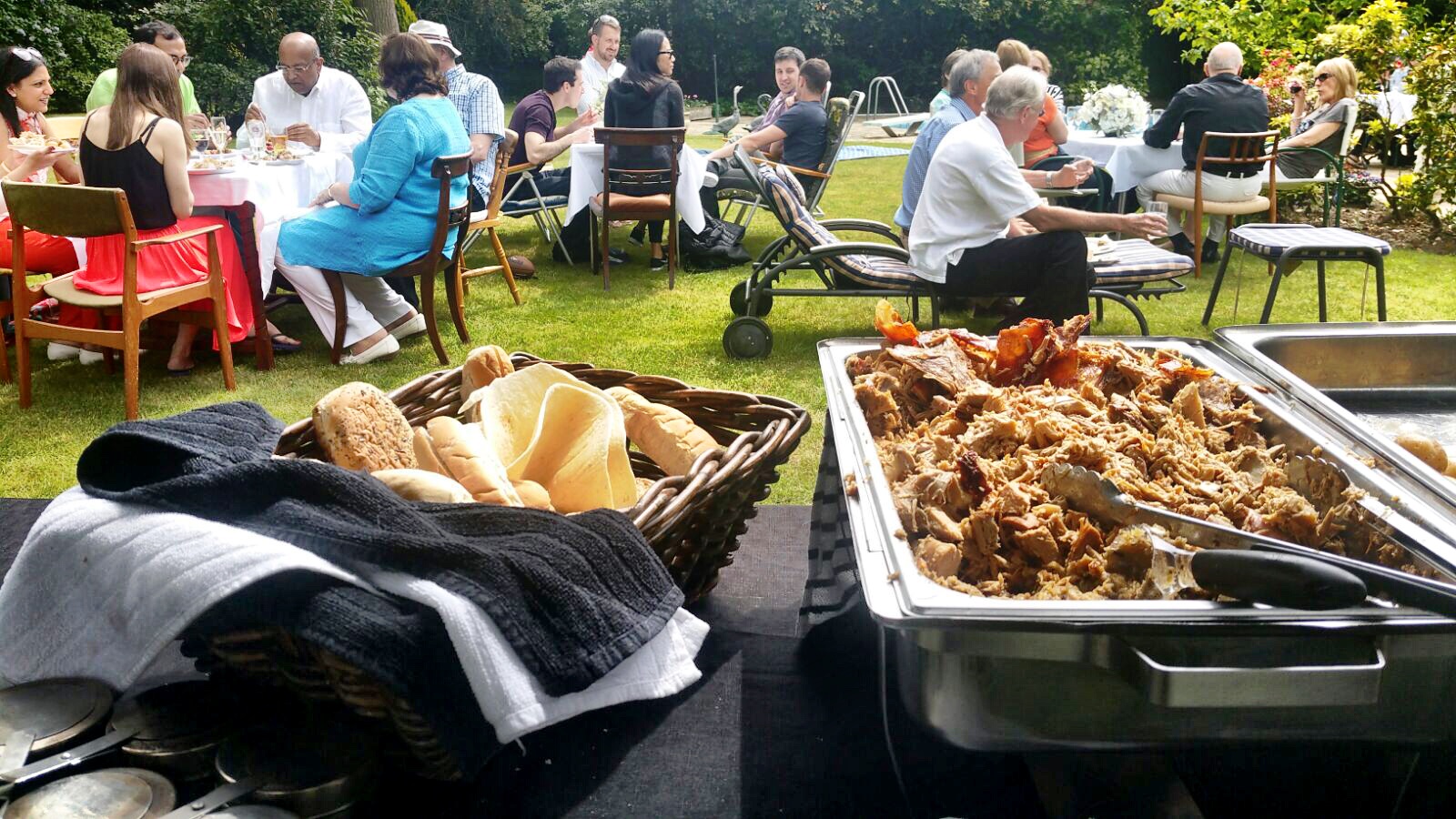 The Hog Roast Shaftesbury team have managed to successfully merge an age-old cooking technique with contemporary catering menus to give our diners the best of both worlds. Our free-range pork is always cooked slowly over the course of several hours until it is falling off the bone and it is the ideal cost-effective catering solution for any kind of large event. Our hog roasts are hugely popular for events in Shaftesbury and they are always a big hit with our diners for any occasion.
Inventive Event Catering For Any Occasion In Shaftesbury
The Hog Roast Shaftesbury team don't stop at providing the finest hog roasts in Shaftesbury. It is important to us that our food can be enjoyed by everyone, which is why we offer so many tempting alternatives to our hog roasts, including different meats and vegetarian and vegan dishes. We also offer more formal packages for special occasions, with elegant 3 course meals and full table service included. Our varied menus and flexible service options makes us the perfect mobile catering choice for wedding receptions, private parties, corporate events, local festivals and more.
Get A Free Quote For Your Event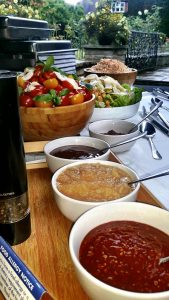 If you have already visited the menus section of our website and you have a specific idea about how much food you require and which catering package would be best for you, The Hog Roast Shaftesbury team are happy to give you a free quote for our catering services for any size or type of event in Shaftesbury. If you aren't too sure about which type of menu to opt for or the best dishes that would accommodate the needs of your guests, let us work out the finer details for you. Just give us a call, drop us an email or complete our short online form and we will be in touch soon!
Hog Roast Machine Hire Options In Shaftesbury
 Do you want an impressive catering option for your event, but you don't want to have a catering team on-site? Hiring a hog roast machine from us is the perfect solution for doing your own catering for events of all sizes. If you hire a machine from us, you will be using the most advanced hog roast equipment there is, as well as benefitting from our expert advice and support in operating it yourself.
Hiring a hog roast machine from us is ideal for enthusiastic amateur chefs who want to do their own catering without having all of the usual stress and hassle that goes with it, as well as a great option for professional caterers who want to try before they buy. We will make the whole process as easy as possible for you by selecting the best machine for your needs, delivering it to your venue, assisting you in getting it up and running, and collecting it and cleaning it after you have finished with it.